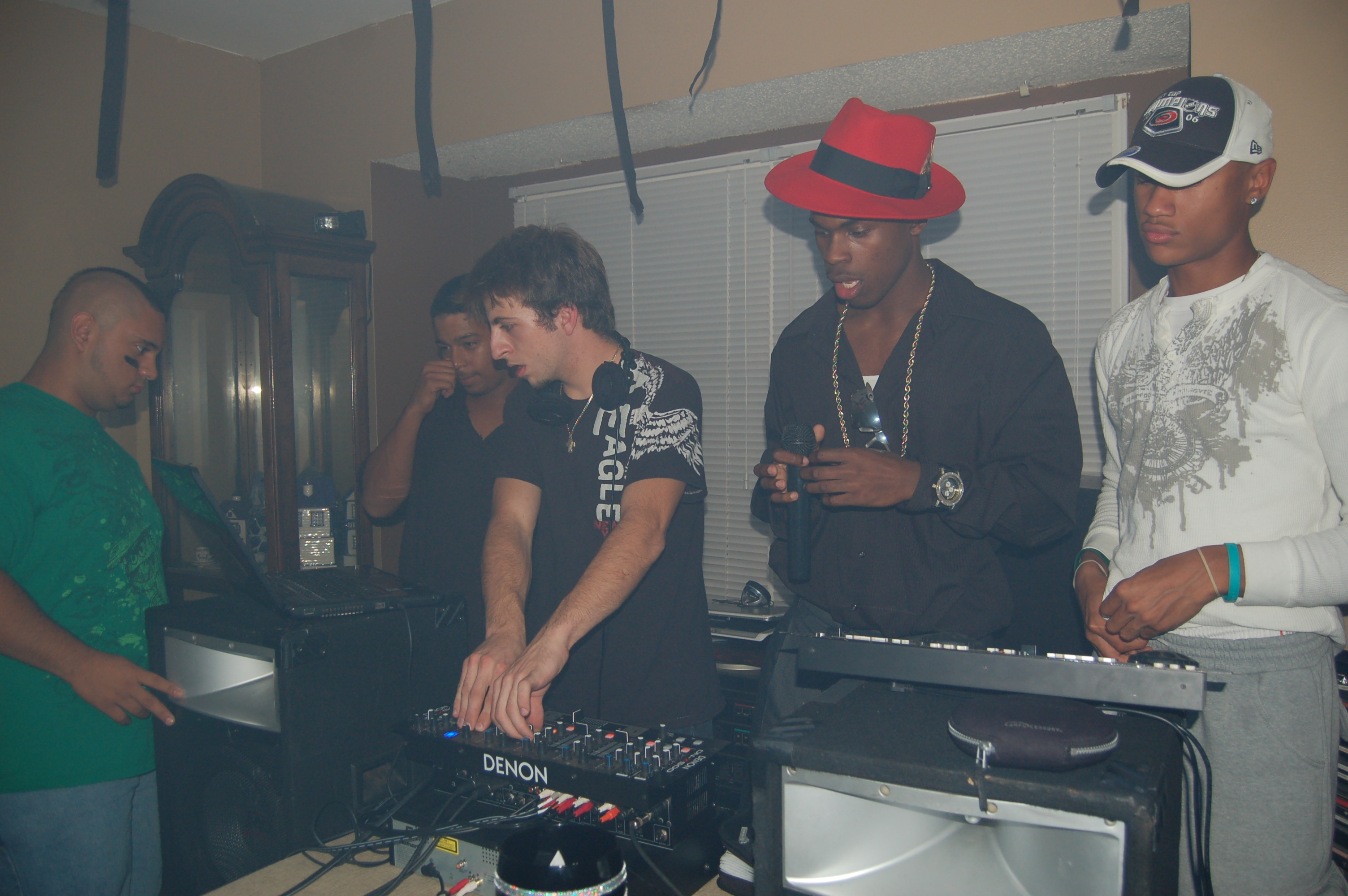 Student Events:
Here at djP2 we understand your school's needs. Whether you're planning an event for an elementary school, middle school, or high school, djP2can handle the job and ensure that a good time is had by all.Whatever the age and whatever the event, there is a custom package available. Below are just a few of our many options:
Second DJ for more interaction
Ultimate Light Show, Small Light Show, Laser Light Show
Karaoke, Glow Toys, Prizes & Giveaways, Hawaiian Leis
Ballons, Props-limbo sticks, maracas, etc.
Elementary Schools:
In our 17 years of experience, we have learned to follow three simple rules for elementary school events. These three rules ensure a successful dance party and reassure worried parents who realize that some of the music out there today isn't intended for their children's tender ears. The three most important rules are:
Rule #1 - LOTS of interaction
Rule #2 - No slow dances
Rule #3 - Age-appropriate music

With elementary age children, we recommend that your dance or party last no longer than 2 to 3 hours. This may seem like a short amount of time, but we can pack a lot of fun into those few hours.
We have an extensive list of contests and games to play that will keep the children highly entertained. No need to worry about hearing "I'm bored" come from any child's mouth. Some entertaining games we offer are balloon games, limbo, musical chairs, lip sync contests, etc. Our DJ's will also initiate group dances such as the Cha Cha Slide, the Chicken Dance, the Hokey Pokey, and the Electric Slide. Each child will be entertained and highly involved in all activities.
Middle School :
djP2 is well known and well respected throughout the County. Kids in the Middle School age group are some of our biggest fans. They're in tune with today's top 40 and enjoy our young personable DJ's who relate to the students. Requests are a large part of a middle school event. Our highly flexible DJ's are happy to integrate requests throughout the event. The dance floor is always packed with students dancing to the latest hit songs and having a blast.
Just like elementary age children, we place restrictions on the music we play at middle school age events. Our lyrics are always clean and non-suggestive. In addition slow dances are kept to a minimum and more upbeat dance tunes supply the music for the majority of the event. At a sixth grade dance, we still believe interaction is key and more games and group dances are used. At an 8th grade event, the attendees have only one thing on their mind and that's DANCING!!... so we keep the tunes spinning and let them dance the night away. The DJ's will work with the chaperones to make sure things are safe and under control and ensure that there will be no "moshing."
High Schools:
High school age students see events such as prom and homecoming as critical to their high school years. Students spend months planning who their date will be and what they'll wear. Don't let them down, djP2 is here to help make these events a night they will never forget. We have the music to make the event enjoyable for all attendees. Whether it's prom, homecoming, a holiday dance, celebration, theme party, or senior night we at djP2 will be there to keep the guests entertained and the dance floor packed. Local Motion DJ's has over 10,000 song titles to choose from in a variety of genres ranging from the newest hip-hop, dance and rock to the old school favorites and classics. We recieve new music every week from the same sources as your favorite radio stations - meaning we have what your students want!
We at djP2 Allow your students to make requests! from our website. This ensures that the students' music preferences will be met, everyone will hear music they like, and the problem of an empty dance floor will be nonexistent.